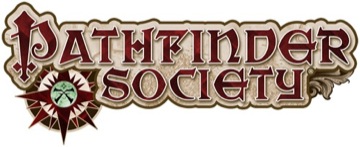 We Have Ways of Making You Report

Thursday, October 28, 2010

Early this month I posed a challenge to the community to report their Pathfinder Society events in exchange for an extra-early preview of art from the forthcoming World Guide: The Inner Sea. Well, I'm overjoyed to report that the targets we set were the definition of an underestimate of what you folks were capable of. Not only did the number of events taking place in October surpass our monthly average, the total number of previously unreported events that finally got reported exceeded our expectations to a level we haven't seen since we sold out of the Pathfinder RPG Core Rulebook before it was even released. Seriously. I'm incredibly proud of the entire PFS community, and all of you should be too! I knew people were playing, and now we can actually see how much our fans are enjoying the campaign.

As a lawful being through and through, I will now uphold my end of the bargain. Though there are still a few days left in October to increase your numbers even further, the targets are already clearly blown out of the water. Thus will I release the hostage art. And this isn't just any art, mind you, but an image James Jacobs specifically didn't want to reveal until much, much later. Cries of triumph echoed from Erik's office, through the editorial pit, and as far as the warehouse when we saw the numbers, though, so you all get what you earned.

Now that you got what you wanted, don't stop reporting. I plan to keep the rewards coming for your hard work!